6 Tips To Inspire Your Team At Work
We all have them – that one employee that strolls in late, takes long breaks and is out the door before 17:05, the guy that catches flu a little too often. The "uninspired employee."
Keeping your employees inspired isn't always easy, but it is crucial to maintaining a successful amount of creativity and productivity flow around the office. How do you ensure your employees are satisfied in their positions?
Riot Games was rated in Fortune.com's Top 100 Best Companies to Work for –
'Developer of the best-selling video game League of Legends holds an annual "We Riot" event. In 2014 the company flew employees from offices around the globe to Seoul, where they joined 145 Korean employees for a week of furious activities including the 2014 League of Legends World Championships at the World Cup Stadium. "Best time I've had in my entire 17-year gaming career," said one participant. Riot also has a "Play Fund" where Rioters can spend up to $300 on other video games throughout the year.'
Here are 6 tips to motivating your employees to be inspired:
1. Give Employees Room To Innovate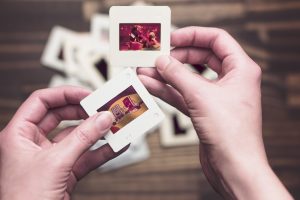 "Allowing employees the option to take time out of their schedule to work on new or interesting projects might just result in your next million dollar idea. At the very least, it will help employees keep their innovative skills sharpened and allow workers to take the time to learn new skills." Google 
'In order for your employees to innovate and come up with "the next big idea", you need to give them a little room for active discovery.' Google.
Google 20 percent rule allows employees to set aside 20 percent of their time to work on pet projects not directly linked to their job descriptions.
This powerful philosophy was then adopted by YouTube, who created an initiative to build online tools for nonprofits called 'YouTube for Good'. This encouraged hundreds of talented employees to donate some of their flex time and put it to good use.
Try implementing the 80/20 rule at the office and ask for updates on what they have freely been researching as part of their passion project.
2. Focus On Each Employee's Interests And Strengths And Invest In Them
"71% of millennials believe that meaningful work is among the three most essential factors that define a successful career." according to the Career Advisory Board.  
Today's job seekers crave more than "just a job." They want meaningful work that gives them purpose and inspires them to give it their all.
"Talent is the multiplier. The more energy and attention you invest in it, the greater the yield. The time you spend with your best is, quite simply, your most productive time." Marcus Buckingham

To understand what your employees define as meaningful work you will first need to know what drives them and how best to apply their talents. 
A great way to do this is by conducting a DISC analysis and encouraging the team to present back to each other. A suggestion would be to write 3 points down about each person, that you didn't know about them before their presentation, this will help work towards the employees strengths, as well as working out ways for them to build and grow from their weaknesses.
"DiSC assessments are a series of tools designed to help you make a real team."
The DISC analysis is the perfect opportunity to find out more about your employees personalities in order to connect with co-workers more effectively.
http://discpersonalitytesting.com/free-disc-test/
To further ensure your employees are working to their strengths, is through a by-annual review system. In doing this, you are able to analyse where your employee's stand by commenting on certain areas in their workload, and in their working environment. You can tailor the review system to tracking performance and work based on strength skill sets by commending them and evaluating their current salary against their strengths. If they are not working to their strengths, then a review is needed for the employee and manager to work through ways of successfully managing and growing them.
3. Motivate Employees to Take Responsibility and Embrace Change
"Believe in yourself. Never bend your head. Hold it high. Look the world straight in the eye." Helen Keller
Placing blame doesn't solve the problem — it only cultivates anxiety and helplessness. By taking responsibility, you are embracing change and the opportunity to grow. It is important to let others know that problem-solving is a skill. Create the kind of culture where people are able to embrace change.
Give your employees some 'elbow room' and let them know that you trust their judgement with specific tasks.
4. Although an Idea may be a Brilliant One, it may be too Risky for the Client, but don't let it Filter their Creativity
"I've missed more th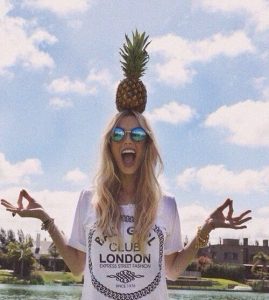 an 9000 shots in my career. I've lost almost 300 games. 26 times, I've been trusted to take the game-winning shot and missed. I've failed over and over and over again in my life. And that is why I succeed." Michael Jordan
Encouraging employees to think out the box is key to creating an inspiring environment. Recognising brilliant ideas, as well as hard work will not only encourage the employee, but it will also inspire them to solve problems in new and different ways.
5. Acknowledgment and Perks

   
Recognise employees that reach actual goals. Whether a handshake or a smile, acknowledgment is key. Celebrations also signify success and reward.
"Yahoo offers perks to its employees both in and out of the office." Says Melissa Stanger, "The Yahoo offices have on-site fitness centres with yoga, kickboxing, pilates and golf classes. The offices are also equipped with ergonomic support chairs for enhanced comfort. Outside the office, Yahoo provides its employees with discounts to ski resorts and California theme parks, and Yahoo co-workers even take trips together."
We're not suggesting that you install a jacuzzi in your office, but a bar or chill area definitely creates a great environment!
6. Dressed for Success
"The way that people dress makes them part of an army, dressed in their own uniform, determined to do something." Suzy Menkes
We have all seen the high-tech, fast-paced, corporate environment in which people dress in the professional manner, mirroring their company's professionalism, and we have also been exposed to the creative, arty, brilliant minds who dress as they please. Do you think this makes a difference to productivity? Just take a look at successful companies like Microsoft, where there aren't really any dress codes. Managers in those environments say that their employees often work long hours, as they aim to complete a project or get a new product out the door. Allowing them to dress as they wish seems small, considering their commitment and high productivity.
Think about where you, as a manger, can offer flexibility. Casual Fridays? Winter woolies? A more casual dress code for those who never see a client? Play around a bit with holidays, like wearing red on Valentines day!
Given the fact that it is also important to look professional when meeting with clients or representing the company to the outside world, it is truly amazing how favorably many employees view a flexible dress code on certain days.
Don't be afraid to make mistakes, the most successful people have! Discover what your employees want out of their work to make it more meaningful for them, and you will have yourself a group of very inspired and motivated workers.
How important is a companies culture to you? How many of the 6 tips do you as a manger or CEO tick?